Don't know how to save your favorite Vimeo videos to your computer? Don't worry! Just follow the instructions below, and you'll be able to do this easily!
To download Vimeo videos
1) Go to the page of the video you want to download.
2) Click the Download button (next to the video description).

3) Choose a quality and click the Download button next to it to download the video of that quality.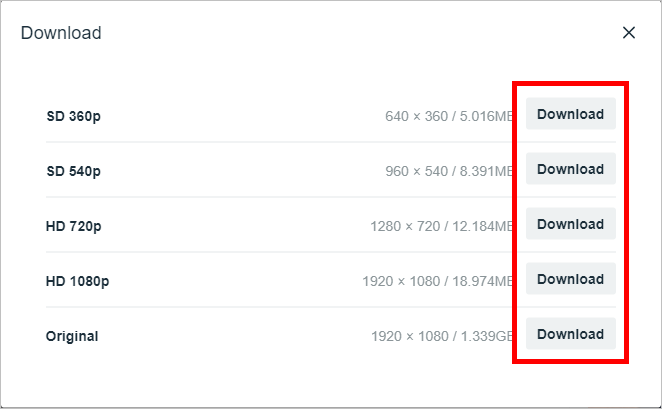 The download should start in a second.
Hopefully this helped you download the Vimeo videos. If you have any questions or suggestions, you're more than welcome to leave us a comment below.