Your taskbar has disappeared? Don't worry! Although this is incredibly annoying, you're definitely not the only person to experiencing it. And more importantly, it's fixable…
Try these fixes
You may not have to try them all; just work your way down the list until you find the one that works for you.
Fix 1: Make sure your taskbar isn't hidden
The first thing you should do when your taskbar has disappeared is to check if it's hidden. To do so:
1) Press the Windows logo key and i on your keyboard at the same time.
2) Click Personalization.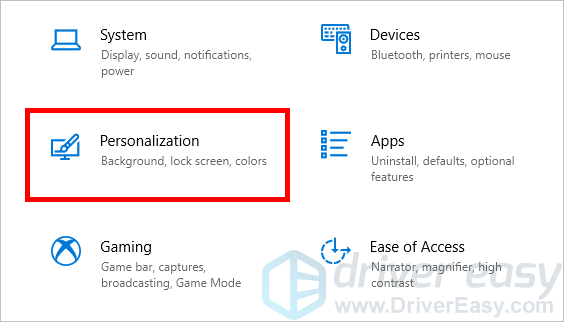 3) Click Taskbar.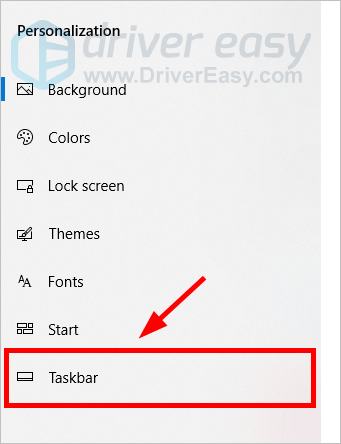 4) Make sure the Automatically hide the taskbar in desktop mode and Automatically hide the taskbar in tablet mode options are turned off.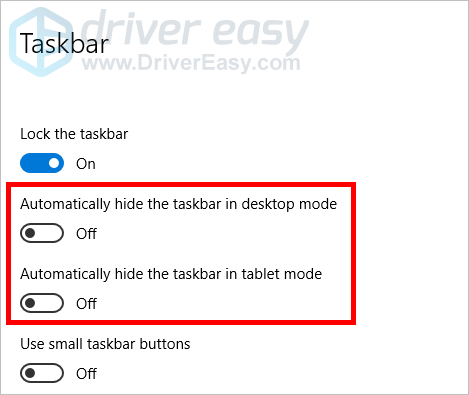 If this didn't work for you, then you may need to…
Fix 2: Restart the Windows Explorer task
Perhaps your taskbar is not showing up because the Windows Explorer task is not working properly. You should try restarting it to see if this resolves your problem.
1) Press the Ctrl, Shift and Esc keys on your keyboard at the same time to invoke Task Manager.
2) Right click Windows Explorer, then click Restart.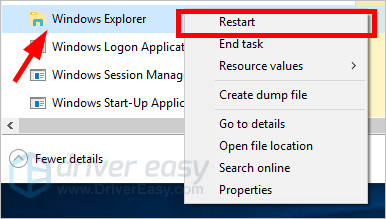 This should restart Windows Explorer and, hopefully, restore your taskbar.
Hopefully one of the fixes above worked for you. If you have any questions or suggestions, feel free to leave us a comment below.